Published on
Mon Mar 29 2021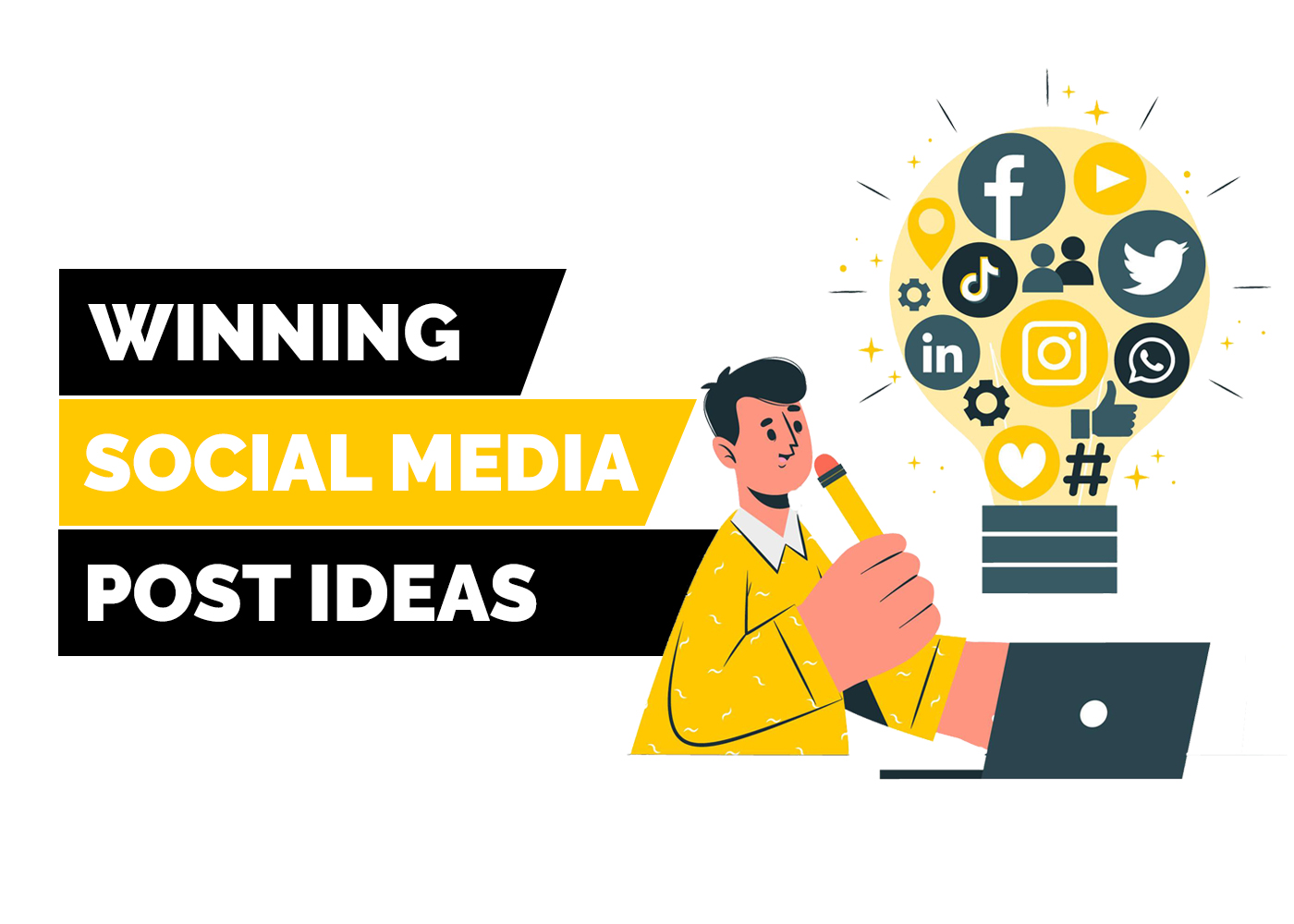 Creative block. That's something you are going through right now.
Trust me! It's common and happens to every social media marketer quite often.
Managing all your social media accounts regularly to keep your users engaged is quite a challenge. And maybe that's why you are here looking for inspirations. Before I start listing social media post ideas, there are a few things that I would highlight to help you to get more organized with social media posting.
First thing. Always plan a calendar for your social media posting. Your calendar should be ready in advance for the next five weeks. Plan the posting time, date, copy and image of posts for all the social media channels your business manages.
Secondly, Even though you have a calendar planned, there might be something viral you would like to talk about. Such posts are spontaneous and don't require pre-planning. You just need to catch on.
Lastly, plan connected campaigns. It's always a bit stressful to come up with independent posts. Because then you have to think of something new every single day. So, plan connected campaigns where there are series of posts promoting a single piece of content or product.
Let's now move on to the social media post ideas for your business.
Creative Social Media Posts Ideas for You
1) Share Your Company's Blog Posts
Sharing your brand's blog posts on social media is an organic and engaging way to tell your brand's story. Not just this, your followers will also get a chance to read about more valuable information your business shares in the form of a blog. And eventually, it will generate a lot of traffic to your website.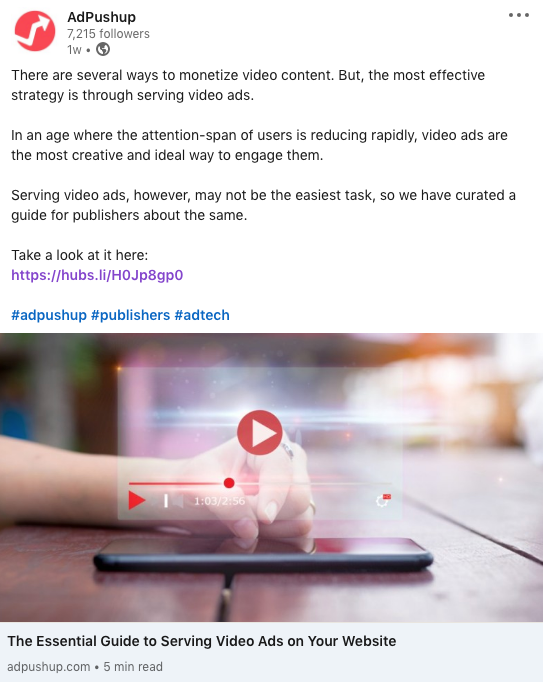 2) Celebrate Milestones
Did your business just get the first 1000 followers? SHARE.
Did your business just get the first 1000 sign-ups or app downloads? SHARE.
Completed 10 years in the business? SHARE.
Let your followers know that you have achieved a new milestone, and you are not gonna stop. Connect with them by sharing your happy moments.
Take a look at the following post where Wise is sharing its happy news.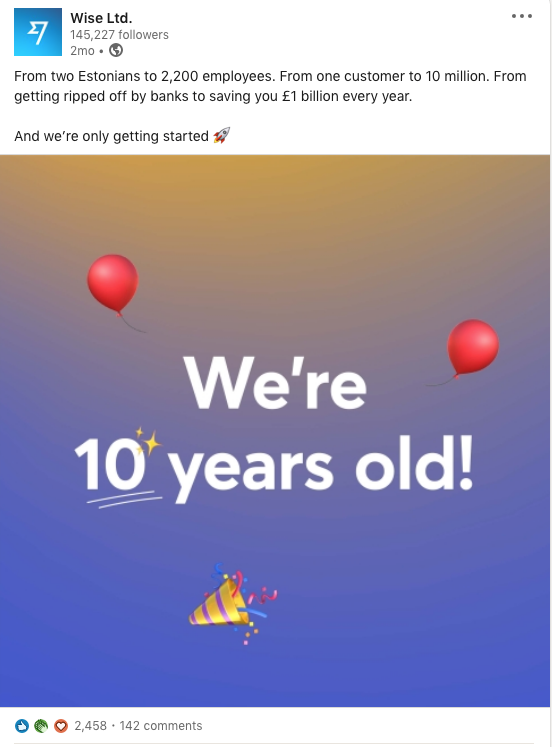 3) User Generated Content
UGC is one of my favourite ways of posting on social media. If your fans talk about you. Or share some content about using your product, why not reshare it?
You don't have to write the content; you have to figure out the right ones through the whole list of your fan posts.
Let's take an example here by GoPro. GoPro has a great product. And customers all around the world share photos, videos, movies using GoPro and its accessories. So imagine, the amount of content GoPro has. Thousands of people are generating content for the brand each day. So, if your fans are flaunting your products, user-generated content should be a part of your strategy too.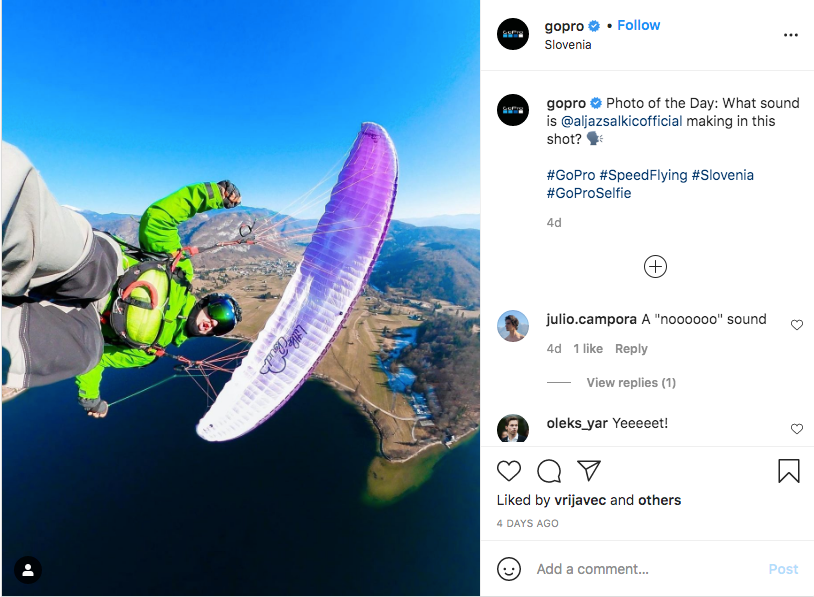 4) Reshare Top Performing Posts
Every social media marketer has to be analytical to analyse the performance of the posts they share. Well! It's always a fabulous achievement to see a post perform remarkably. So why not reshare it? You can always highlight and save high performing posts and share them with your users again.
5) Share Industry News
You can always share news about your industry. People using Twitter or LinkedIn mostly come to view valuable news or what's new in the industry? Create a list of the best news sources in your industry and keep looking out for something that you would like to share with your audience. You can talk about some exciting developments in your industry, some interviews and conferences or the latest trends.
By sharing industry updates you can become the industry leader and ultimately widen your reach.
6) Feature/Product Launch
It's always exciting for a business to launch a new feature or product. Make it exciting for your customers too. Create a buzz around the new product or feature your brand is going to launch. Share pointers on how is it going to benefit your customers or make their life better. Therefore, even before you launch something new, you will have your customers onboard.
In the following post, Monzo is introducing its new metal card associated with a premium bank account.
7) Share Your Offers and Deals
Every marketer has two different kinds of strategies. One for the new customers and the other for the existing customers. It is always great and easy to retain users than getting new ones on board. If your customer has chosen you, he/she is surely looking for more from you. So, share your offers and deals with them to keep them engaged. You can also hold contests or games and giveaway your product or services for free.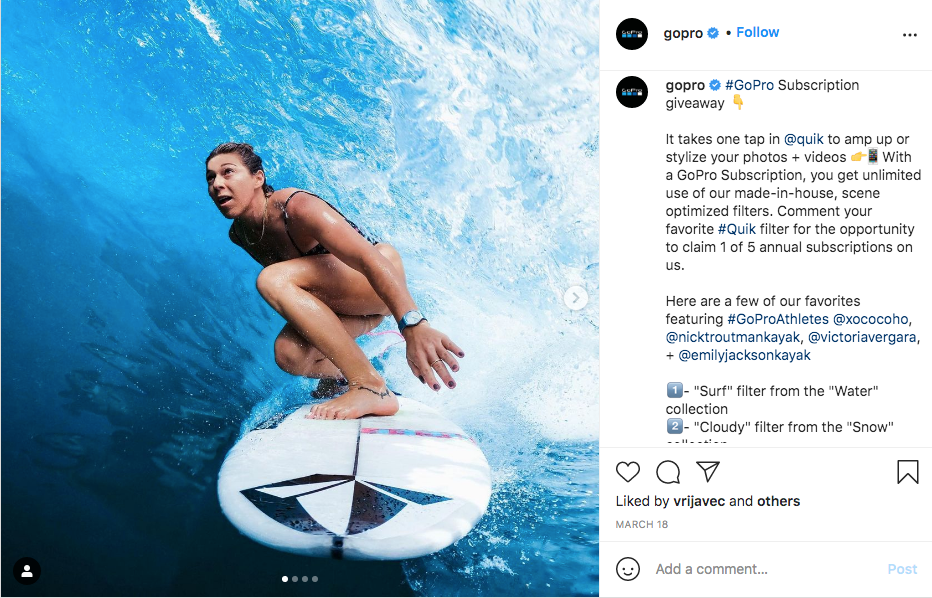 8) Share an Infographic
An infographic is a great way to share loads of information in a single image. This type of post works especially on Pinterest. You can show some of your industry's key findings, new deals, or any valuable information you want to provide to your customers.
Here's an example from Mashable.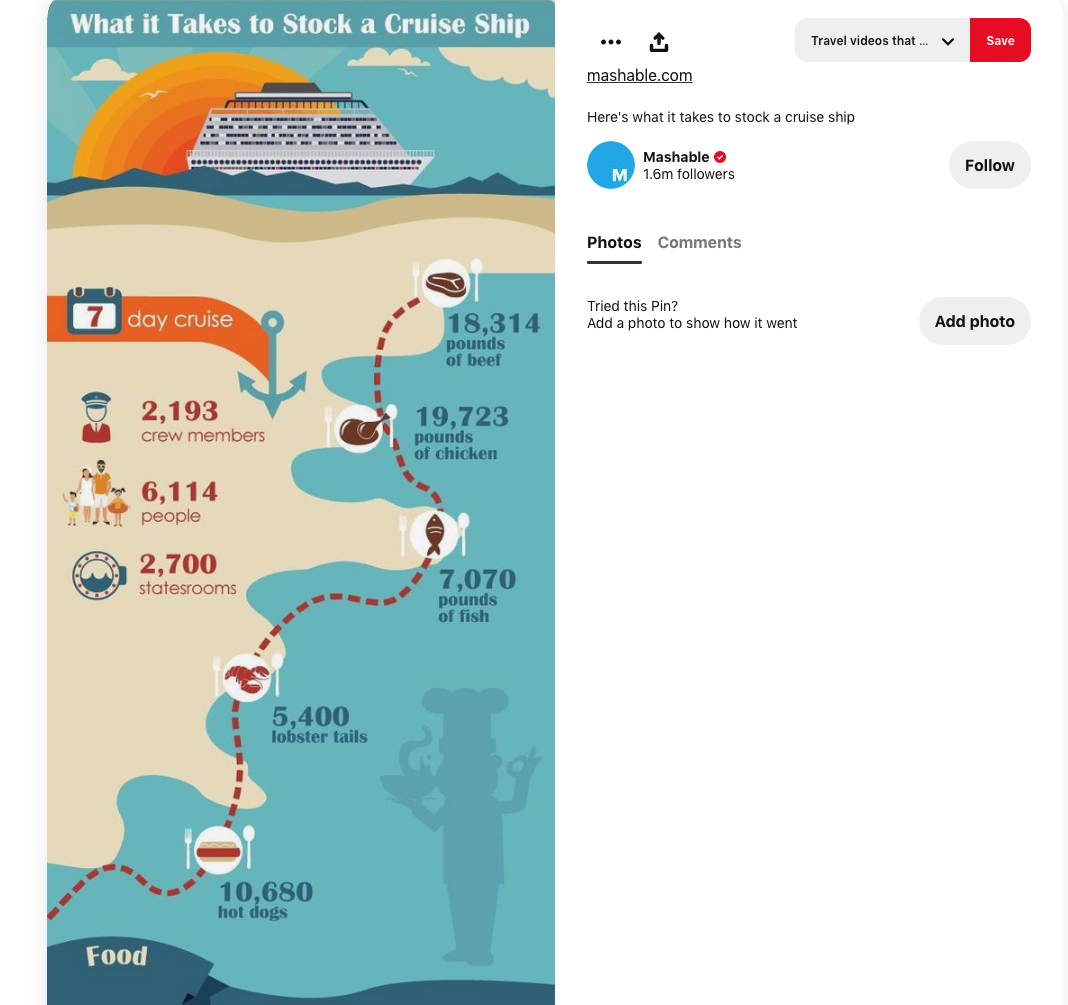 9) Holiday Posts
No matter what part of the world you live in always spread wishes and joy across your social media channels. Wish every festival, holiday or any special occasion to your followers. Sharing holiday post conveys that you care for your customers.
Take a look at this post by the Liverpool football club. An English football club wishing Diwali to its Indian fans.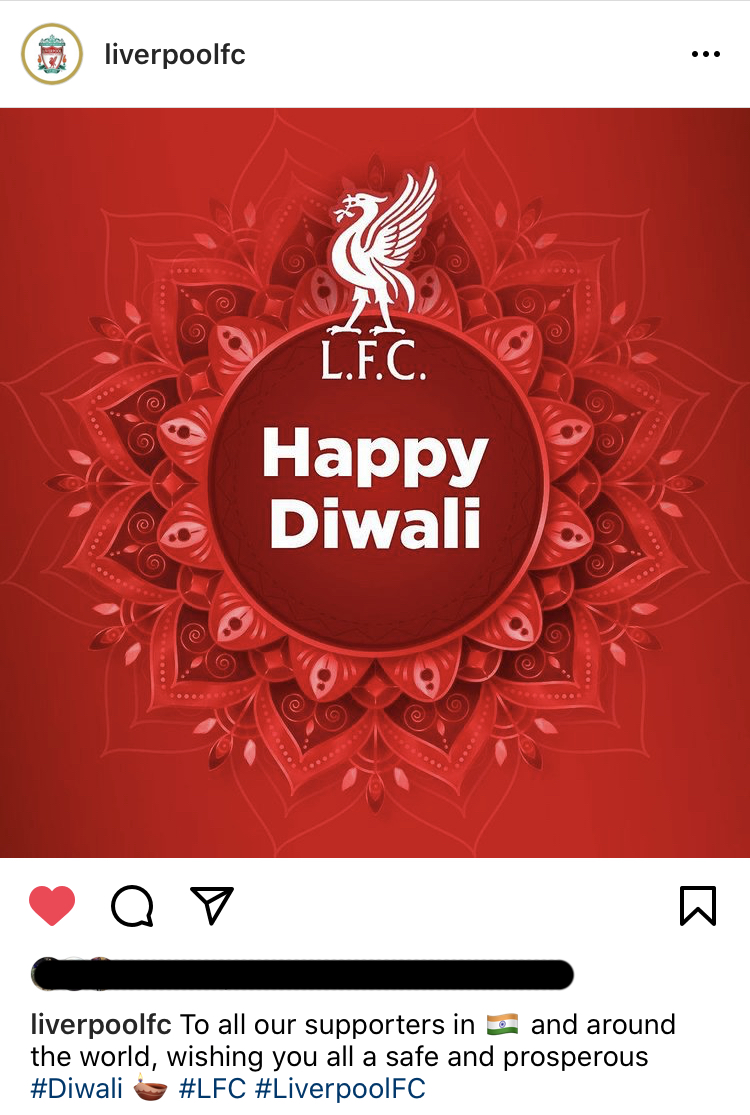 10) Share Customer Stories
Always share your customer's reviews and success stories. If you have a strong fan base, why not flaunt it?
Find reviews about your product or service and share them on your social media channel mentioning your customer.
The guy in the picture made a magnificent construction with some pieces of Lego and the Lego team shared his story.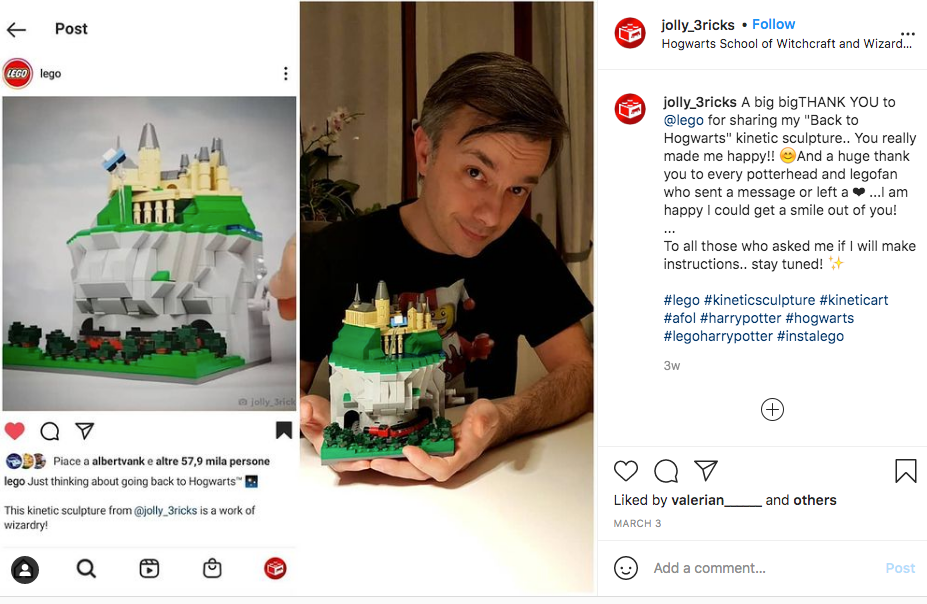 11) Share Your Product Journey
Your existing customers would like to hear about your journey. Share your timeline with them by highlighting your brands start through all the ups and downs to date.
12) Job Posting
Are you looking to hire? Well! use your social media channels to reach the people who are already in love with your brand. Or maybe they have friends looking out for you. Sharing a job post is a great way to find the right match.
Look how fun this post is.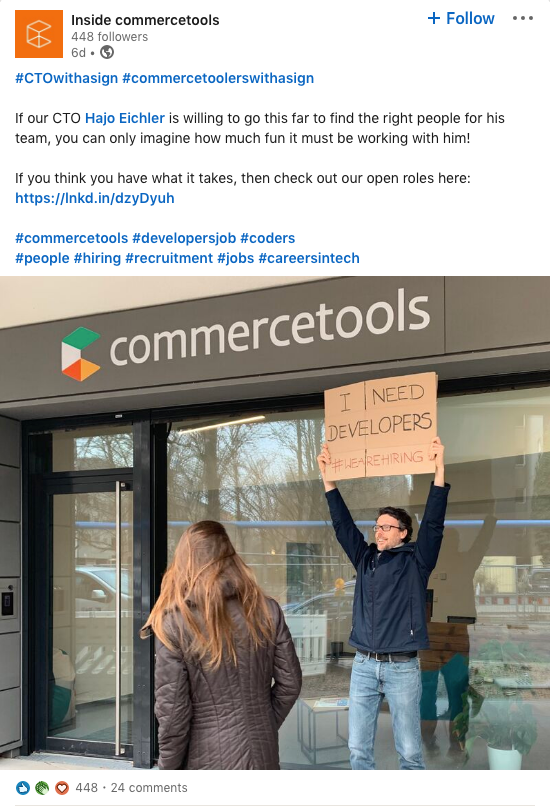 13) Pick out Your Best Products
Your brand may have a lot of products for each kind of audience. Pick some of your best products to share on social media and attract customers. This way, you engage with your users by offering them what they want.
Airbnb is an expert in sharing mood-changing posts. ;)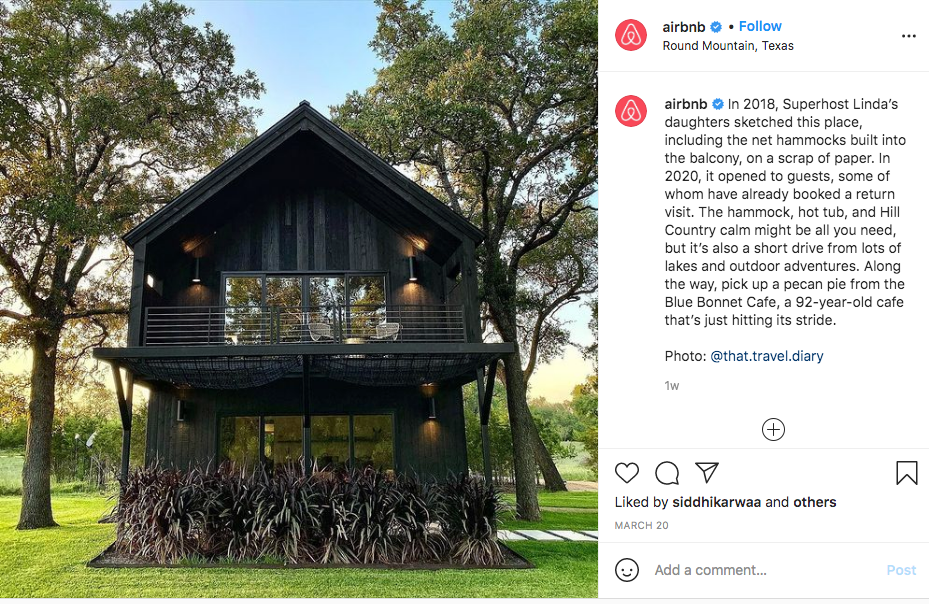 14) GIFs and Meme
GIF's and memes have largely taken over social media in recent years. And there are plenty of tools on the internet that allows you to create your own gif. So why not experiment one?
Other than regular brand images, it's a mood fresher for your customers to see some funny or relatable images and gifs.
15) Inspirational Quotes
Positivity and motivation are something that every person requires on daily basis. Grab the opportunity. Be the brand they need today.
Share an inspirational quote that can either come from one of the key members of the company or a company article.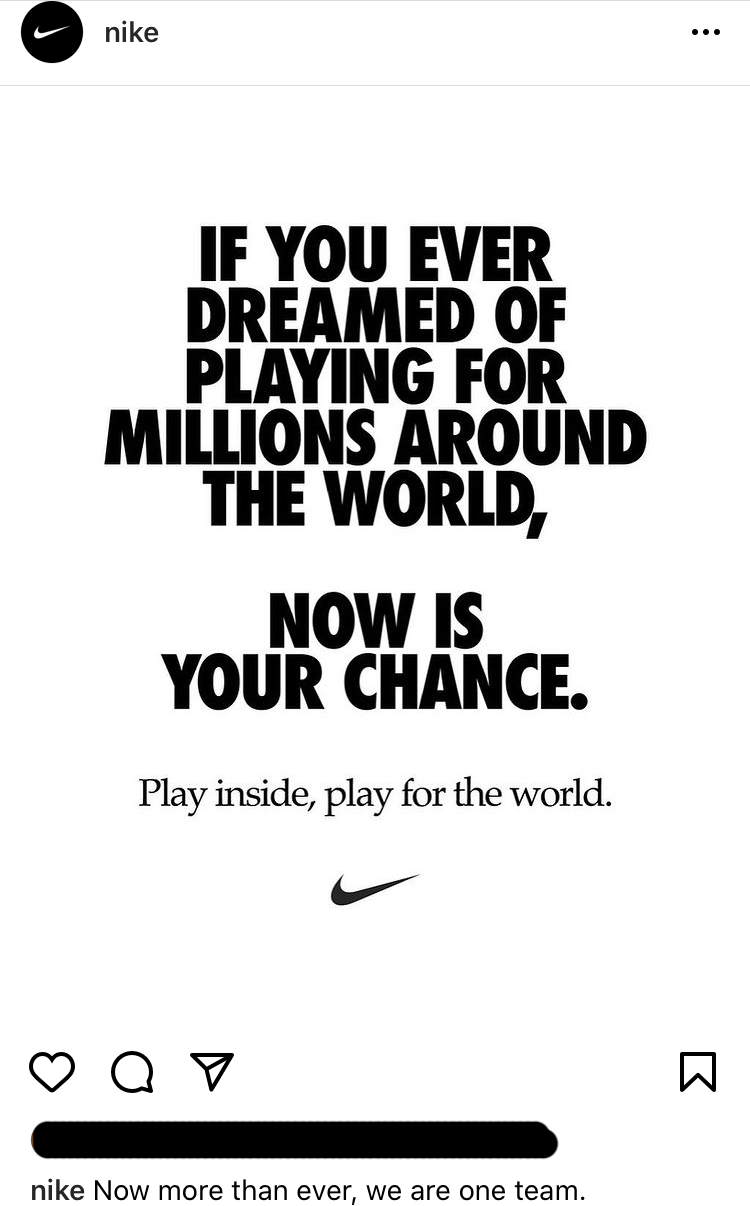 16) Tag a Friend Post
Asking your followers to tag their friends is one of the easiest ways to get more eyes on your brand. Tagging is one of the simplest things that a follower can do for you and it totally benefits you. It's an easy and great way for new customers to explore your brand. You can share an image or a video asking your followers to tag their friends.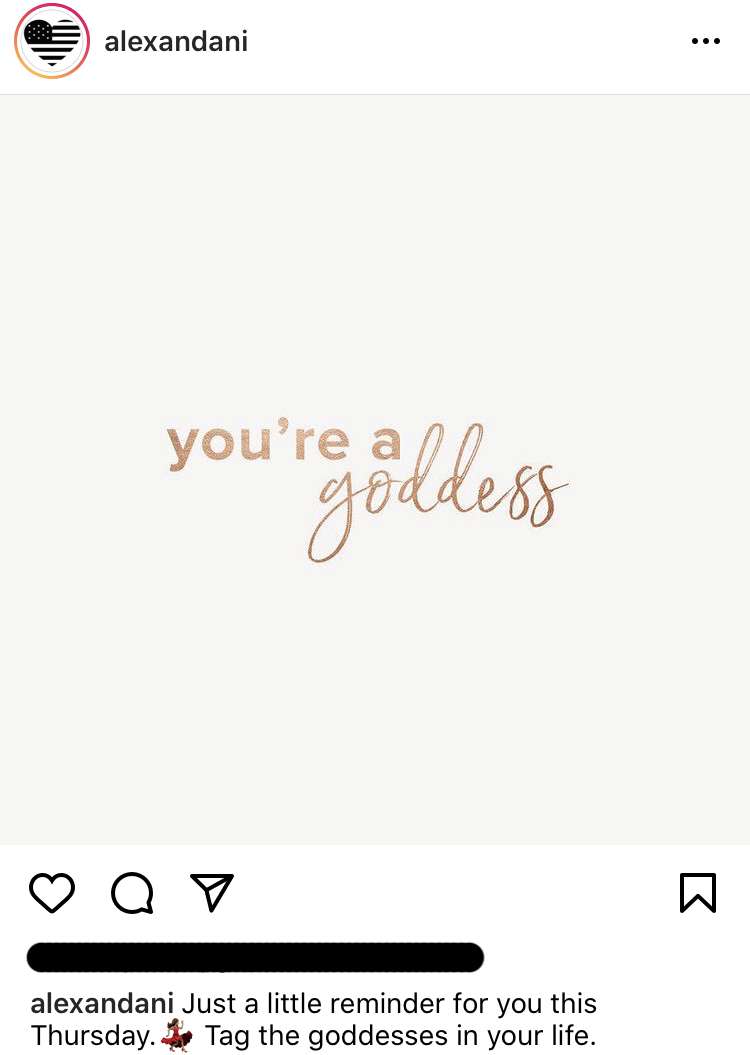 17) Survey
People love someone who asks for their opinion and surveys & polls are a great way to do it. You can ask all kinds of questions and engage with your followers.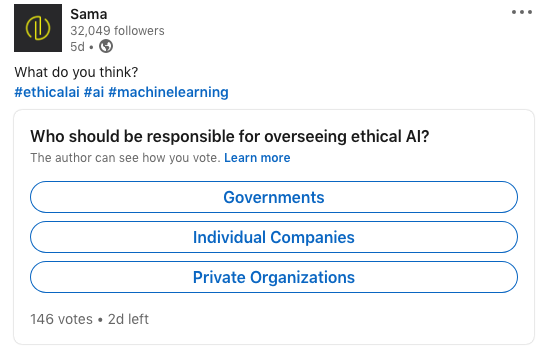 18) Ask Questions
While polls are a great way to engage with your audience, asking open-ended questions on the other hand is also an excellent way to get your audience talking. Putting up questions that your audience can relate to, or express themselves completely is the goal here. Take a look at this example from Elvie that made a connection with its audience and turned out to be a lovely engagement post.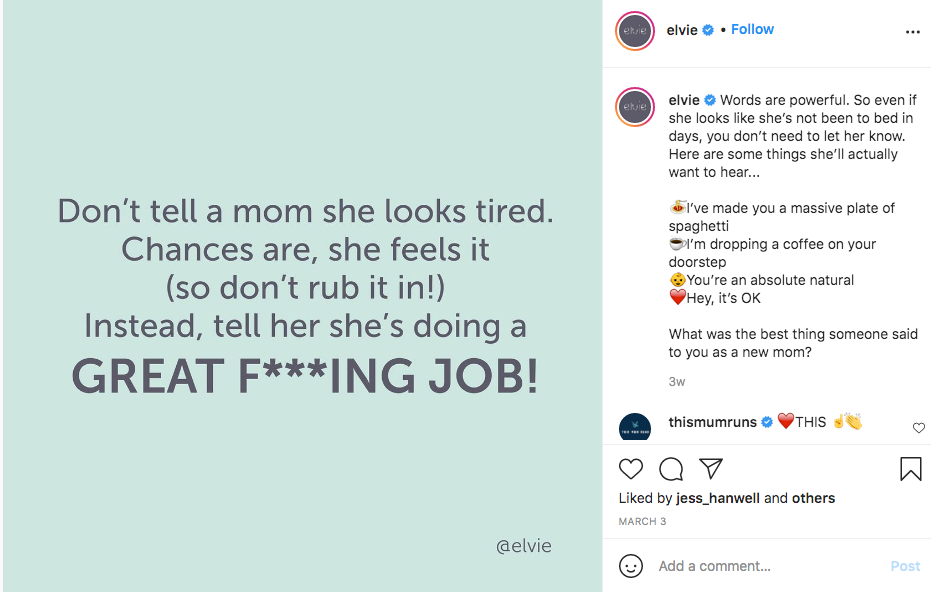 19) How to Use a Feature
While your customers love using your product, there might be some features unused. To ensure that your users completely enjoy each corner of your product, you can share tutorials on social media. Blogs or FAQ's should not be the only place to educate your customers, you can easily get it done on social channels.
20) Sneak Peek
People love to guess what's new coming up with their favourite brand. You can publish a 'sneak peek' post about your upcoming product or service. Or you can simply create a short behind the scenes video about an upcoming event. Lego has some very fascinating teaser posts.
21) Behind the Scenes
People love to connect with the brands they love. A company culture post can be very engaging for your audience. You can share some amusing things that your co-workers do while working or a video from your office party. Followers love to engage with brands inside out.
Take a look at this post by SEDNA systems. The teams from different borders learning and enjoying vegan cooking.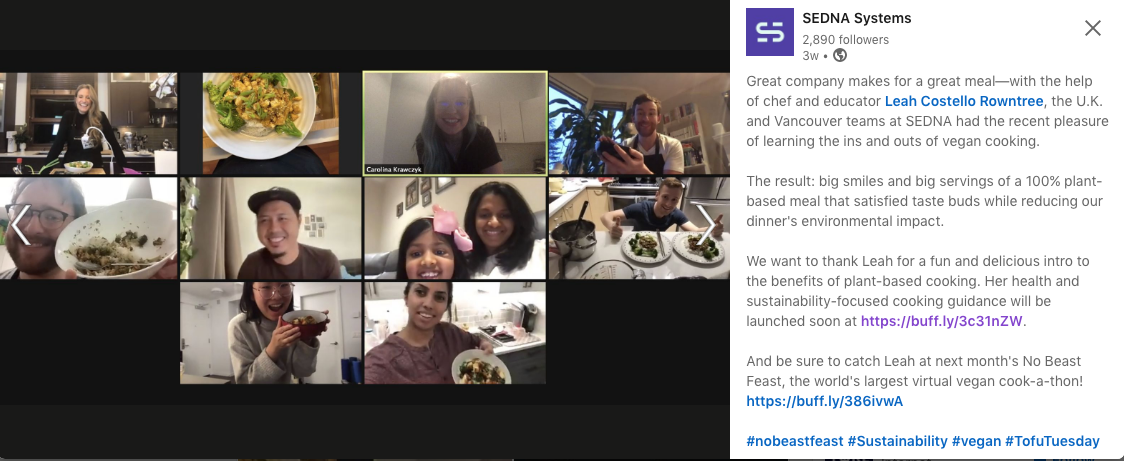 22) Share Videos
Videos are the most engaging way to consume content on social media. A quick 15-30 seconds video is all your business requires right now. Therefore, it's good to have a habit of turning all your content into a video. Take your blogs, slideshares, articles and turn them into a short video.
23) History Posts
You can share some special days celebrated in your industry. For example, if you own a beauty brand celebrate bubble bath day, or Fragrance Day or Lipstick Day. It's always nice to have "on this day" history posts. This provides some new information to your customers and they tend to engage by sharing such posts with their friends.
24) Go Live
Today every social media platform has a feature that allows you to go live and interact with your followers. This is your chance to share some quirky fun facts or some insights into your team culture or just a general interaction on what people think about your new product. You can also fix a day of the week so that your followers know to tune in on those days.
25) Image twister
Your audience wouldn't stop scratching their heads when they have an image twister in front of them. Image twister is a post where an image is zoomed in and your audience has to guess what it is.
Can you guess this?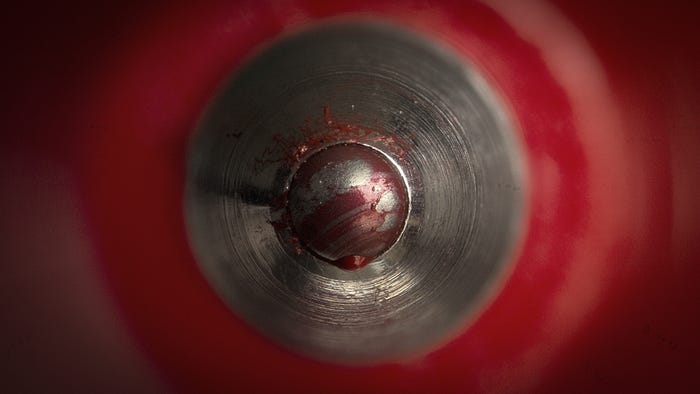 Answer: The tip of a ballpoint pen


What's Your Next Social Media Post?
So, was that pretty much the list you needed right now?
Hopefully, you can gather some ideas from the list and create buzz on your social media channels. But this is not the end. There is so much more than these posts that you can share with your followers. I will keep updating the list and if you have any new idea to share, feel free to drop a comment.
You can also say Hi to me on Twitter.Ÿ😄˜"